Large Portable Building recently built in the Liberty Hill area.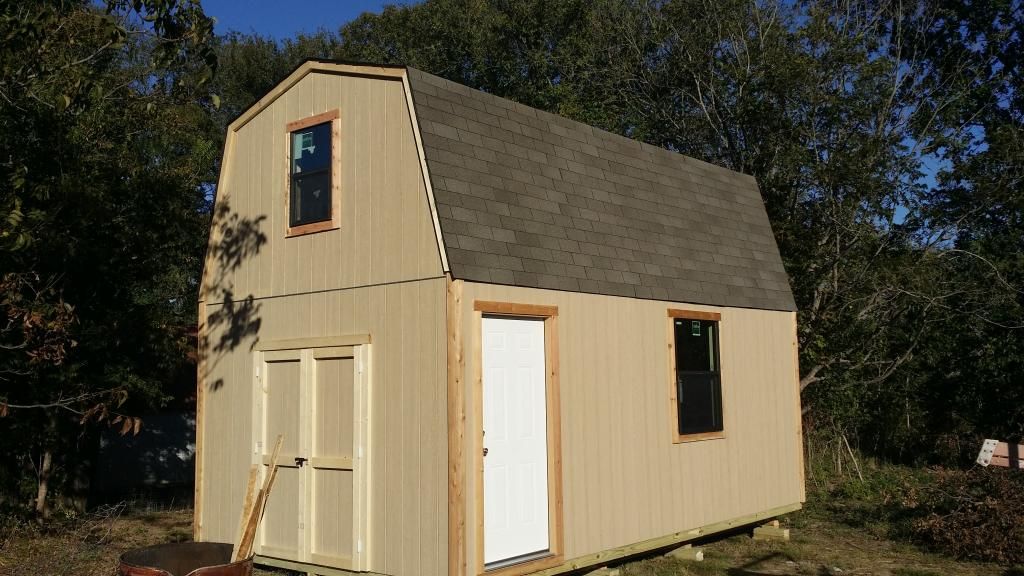 This portable building was includes options such as a steel house door and windows.  This is a 16′ tall building which allows you to stand up in the loft area.  Lots of storage area which can also be used as a weekend cabin or small home.
Contact us today for your portable building or any of the other projects we offer in the Liberty Hill Area.