Patio Enclosure Recently Built in Abilene Texas.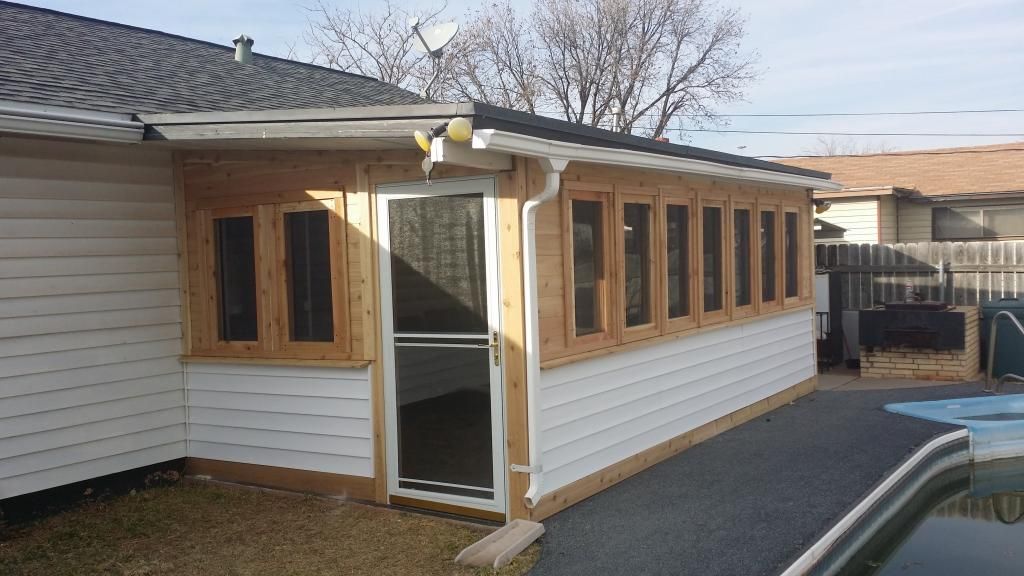 In addition to portable buildings, we also do projects like this Patio Enclosure in Abilene, Texas.
We started with this existing patio cover.  Outdoor seating is a great place for the family to enjoy during the summer months, but in cold weather not so nice.  Closing in the area makes it enjoyable year round.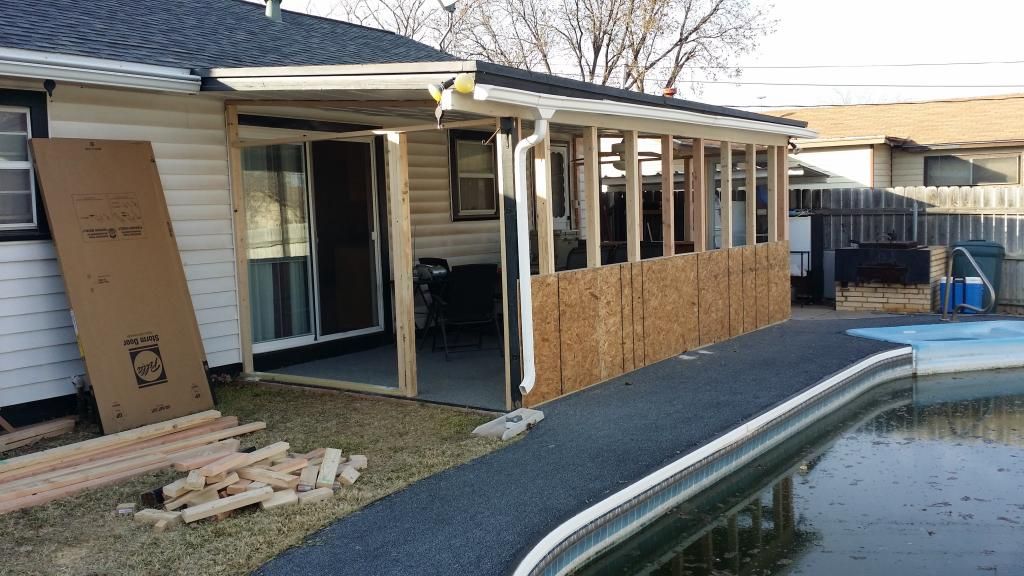 After framing in the area…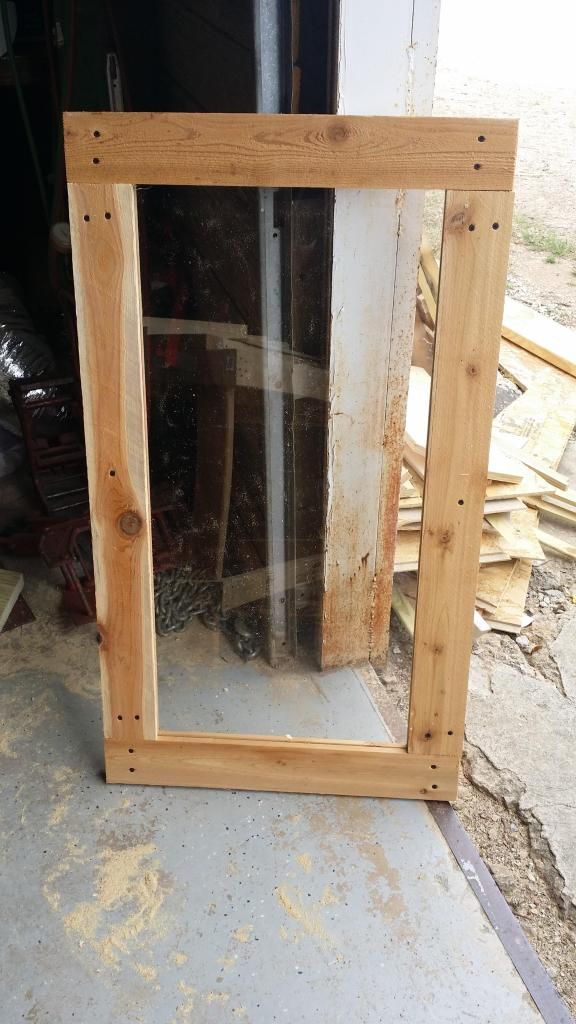 Window and screen panels were built to create complete versatility to the Patio Enclosure.  The homeowner has the option to leave the openings completely open, easily install screens to keep out fly's and mosquito's, or install windows for wintertime use.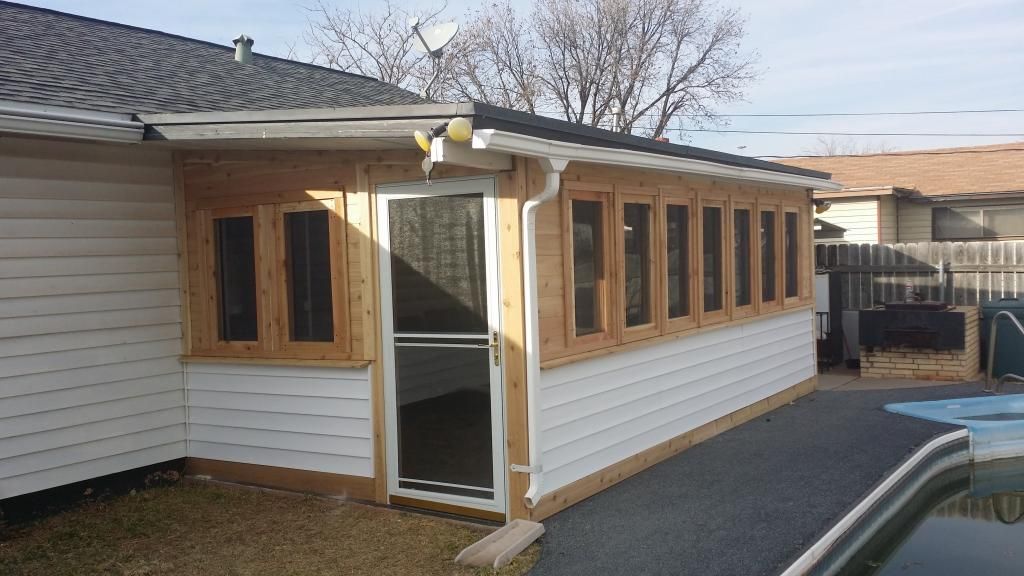 Watch the short video below for more detail about this Patio Enclosure
Contact us today to schedule your Patio Enclosure or any of the other projects we offer in the Abilene Area.