This Deck was recently built just outside Brownwood Texas.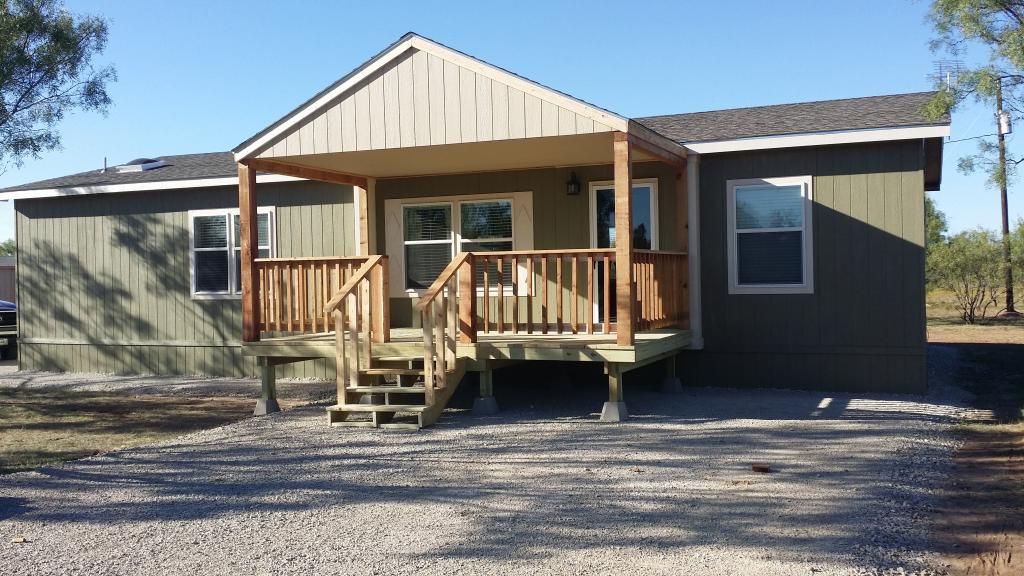 A Covered Deck is always a great addition to any home.   We generally use treated pine for the frame and cover of the deck.  Many builders use a 1″ deck board known as a 5 quarter board.  We prefer using a full 2×6 board for improved stability and durability.
We generally use cedar for the post and railing.  Treated pine is a little less expensive but cedar is a much more desirable product for the railing.
Your deck can be built almost any size with or without a cover or pergola.
Contact us today for your Deck or any of the other projects we offer in the Brownwood Area.